Why should you try our Koji Rice?
Ready to Use
Keep your patience intact, and start experimenting with umami flavours as soon as you receive your pouch.
High Quality
We use the same lab methods as we do for our liquid yeasts to ensure high quality and repeatable results.
Expert Advice
Use our Guide & Recipes to learn more about our Koji, so you don't waste your precious time.
get all the koji details
Our PDF breaks down everything you need to know to get started on your Koji Journey; from the history of koji and information on our Koji Rice, to the different cooking applications. We've even included a delicious Shio Koji Chicken recipe to get you started!
Get our koji guide pDF
About Koji Rice
What is it?
Koji is a fascinating mold that was first discovered in China in 7000 BCE, where it is called "Qu", and has cemented its importance in Japanese culture as its official national mold.
This mold grows especially well on high starch substrates (such as rice), in hot and humid climates. As it grows, the koji secretes enzymes that help it break down complex starches and proteins. Making healthy and enzyme-rich koji is the preliminary step in many fermentation processes including miso, saké and shoyu (soy sauce).
By breaking down starches and proteins, these enzymes create available sugars and amino acids for flavour development, allowing for complex fermentation and the creation of rich umami flavours. Umami is the savoury flavour we perceive in foods like parmesan cheese, tomatoes, meats and broths, and koji is an integral part of this flavour experience.
RECIPES
Click here to see our current list of koji recipes.
Need some inspiration or direction for your new koji pouch?
try our Additional Resources
You can find more recipes, like this Spicy Shio Koji Fish, on our blog!
show me more recipes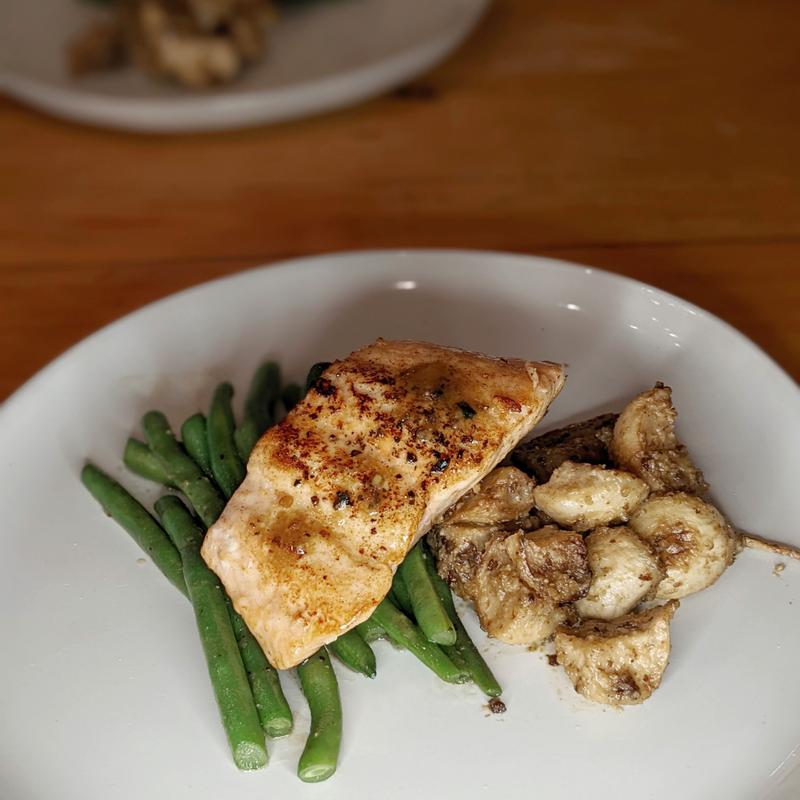 Are you a brewery, food retailer, or wholesaler?
Acknowledgements
For thousands of years, cultures in China, Korea and Japan have harnessed and mastered koji. In fact, it has become so ingrained in Japanese cuisine that you'd be hard-pressed to talk about it without the mention of koji-kin. Escarpment Laboratories would like to express our deepest appreciation for the history and culture behind koji, and for the wealth of knowledge that we inherently benefit from. We are extremely grateful for the opportunity to learn about and make amazing koji ferments.